The white powder-coated design has been created especially for use within the healthcare industry. The channel-free design eliminates dust and other impurities from building up on the track, making Omnitrack® the ideal choice when maintaining sanitary conditions at all times is of utmost importance.
The made-to-measure track leaves no gaps between the curtain removal point and the wall bracket, ensuring 100% privacy levels. It can either be fitted on suspension hangers or directly onto the ceiling depending on your requirements.
Omnitrack® Specification
Made from high grade aluminium
Compatible with Fast-Fit, Universal and Uni-Glide curtains
Select from straight, L-shape or U-shape layouts
Benefits
Accepts disposable curtains with both internal and external gliders
Made to measure tracks
The only track on the market with no channels, so no dust traps and no rubber capping required
Provides 360° privacy levels
PushClick curtain removal point included for quick and easy curtain change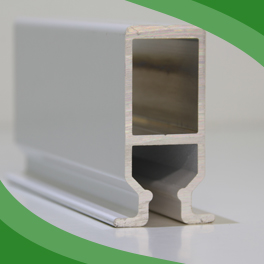 No Channels
Omnitrack® has been designed with the importance of hygiene in mind, meaning there are no channels on the track for dirt to get trapped in.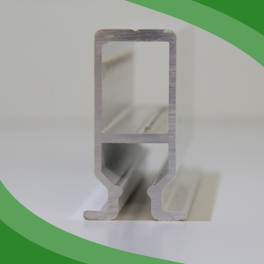 Future Proof
Omnitrack® can be made to any size, shape and layout and provides a one-stop-shop solution thanks to the flexibility of its dual-track system.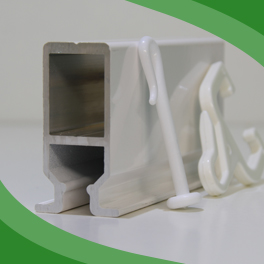 Versatile
The unique dual-track design allows for compatibility with multiple curtain hooks, making it the only curtain track you will ever need.